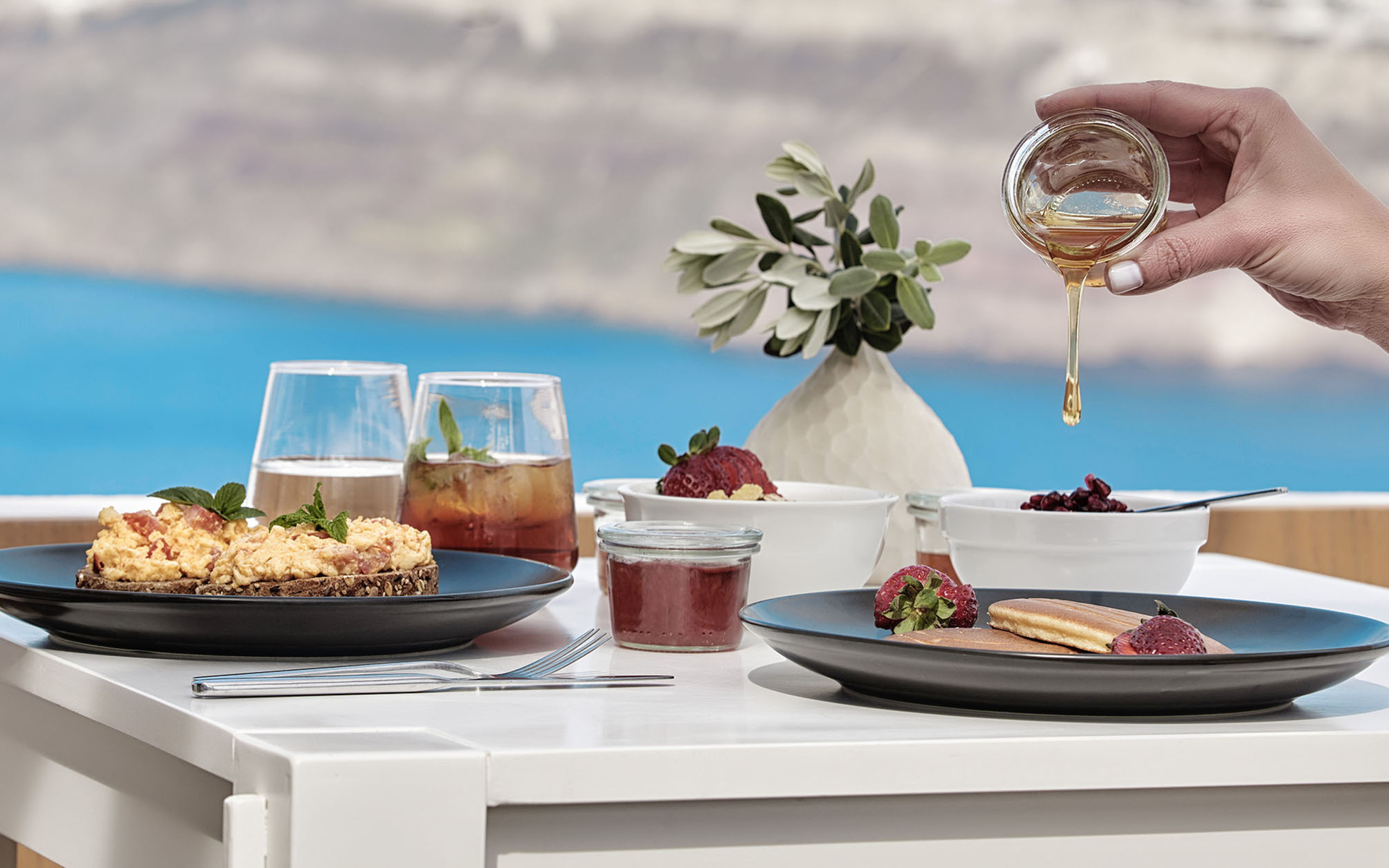 Dining
A delicious experience at Apanemo Greek food spreads its culinary influence throughout Europe and beyond. With an ancient tradition, Greek cuisine has been greatly influenced by both Eastern and Western cultures. Flavors of Greek food changes with season and geography. However, fresh vegetables, fishes & seafood plays a significant role in the dishes mostly because of its long coastline.
The Greek cuisine is at the core of Greek culture and its delights are not be missed by anyone who visits the country.. Are your taste buds salivating yet? If you're ready to indulge in traditional Greek cuisine, we're here to take you on that journey!
Time almost comes to a stop in Santorini. Make the best of it!
A full course menu...
Santorini is a magical island known for breathtaking landscapes, stunning sunsets, whitewashed buildings, and blue-domed churches. Not to forget, the red beaches and clear blue waters await to give you an excitement overload! Here's a complete guide to help you plan a fun-filled trip to Santorini. A trip to the island is never complete without exploring the following attractions! Breakfast
Greece is renowned for its authentic, thick yogurt. The best yogurt is so thick it is almost like a pudding or nestled in a clay pot with a slightly thicker crust covering it all where all the taste is, some Greeks will affirm.
Lunch
Greek lunches are traditionally a light meal that consists of a homemade vegetable stew or casserole. It is served with staple sides of cheese, bread, salad, and most importantly, wine. Dinner
Greek dinners are a time to kick back and unwind with families and friends. Seen as the main meal of the day, dinners are often a social extravaganza in Greece, with large sharing plates and plenty of conversation. Complete the meal with scrumptious Greek desserts!